Our wish is for you to maintain healthy teeth and a beautiful smile. Our team consists of dedicated individuals who are kind, friendly and caring. They are happy when you are happy, so please feel free to address any concerns with our front office. Our energetic and experienced staff will ensure a pleasant experience from the moment you walk through the door to the end of your appointment.
Dr. Gina Elrod is a graduate of Indiana University School of Dentistry Class of 2001. Dr. Gina Elrod received her undergraduate degree from Indiana University with a Bachelor of Science in Kinesiology. She practiced dentistry in Indiana until moving to Arizona in 2010 with her husband Ryan and their two sons, Vincent and Jack. Dr. Gina Elrod has a passion for helping her patients and educating them on the importance of oral health in relation to their overall health. She believes every patient should have a positive dental experience and helps them feel comfortable with her gentle and caring nature.
Dr. Gina Elrod is very excited to be practicing in Arizona at AZ Lifetime Dentistry. She is highly trained in Cosmetic Dentistry, Invisalign and Laser Dentistry. She also enjoys all aspects of general dentistry. She is a member of the American Dental Association, Arizona Dental Association (AzDA) , Central Arizona Dental Society and various study clubs.
Outside the office, Dr. Gina Elrod loves spending time with her husband, Ryan, their two sons, and their 2 Morkies, Ellie and Bear. She enjoys watching her sons play sports, traveling and enjoying the beauty and active lifestyle that Arizona has to offer.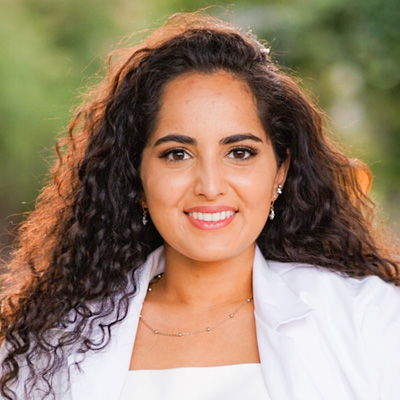 Young and energetic, Dr. Kaur earned her degree from Midwestern University in Glendale. A native of the frozen plains of Northern Ontario, Canada, she enjoys the warmth and sun of the Phoenix metro area.
Dr. Kaur loves to empower her patients to make great decisions about their dental and whole-body health care. She can explain difficult dental concepts in ways that anyone can understand, and is friendly, kind, and welcoming. Dr. Kaur describes herself as a nerd who loves playing board games and Pokemon Go with friends from around the Phoenix metro area.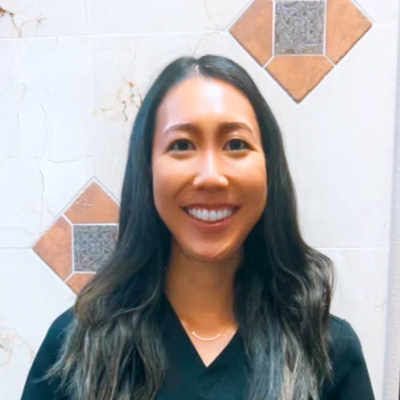 Dr. Donald Provenzale, Jr.
D.D.S.
Dr. Donald Provenzale, Jr. graduated Loyola University School of Dentistry, Maywood, IL in 1988 at the top of his class, and subsequently entered residency training in Anesthesiology at Illinois Masonic Medical Center, Chicago, IL. At the time, he was given the opportunity to pursue an M.D. degree and continue training toward becoming a board-certified Anesthesiologist. Due to his love for Dentistry, however, he declined the offer.
He then enrolled in the Medical College of Georgia dental implant training program, ultimately leading to being awarded the highest distinction within the discipline of Implant Dentistry—— Diplomate of the American Board of Oral Implantology / Implant Dentistry. He is recognized as a leader in the field of Oral Implantology and has lectured extensively on the subject. He currently serves as the President of the Central District of the American Academy of Implant Dentistry (AAID) and as a faculty member of the AAID's Chicago dental implant training program.
Dr. Provenzale strongly believes that treating patients with compassion and honesty, combined with the highest level of competence is the only way to practice Dentistry. Building a foundation of trust by treating his patients as special individuals is the very essence of his practice.
Credentials:
Board-certified Oral Implantologist
Diplomate, American Board of Oral
Implantology/Implant Dentistry
President, American Academy of Implant Dentistry—Central District
Fellow, American Academy of Implant Dentistry
Fellow, International Congress of Oral Implantologists
Certificate, Medical College of Georgia Dental Implant Training Program
Faculty, American Academy of Implant Dentistry Chicago Maxicourse™ Dental Implant training program
Diplomate, National Dental Board of Anesthesiology
Fellow, American Dental Society of Anesthesiology
Certificate, Medical Residency training in Anesthesiology
Certificate, Advanced Cardiac Life Support
Hobbies: Music (trumpet), Ice hockey
Zahra Irannejad, RDH.MS
Dental Hygienist
Zahra has loved dentistry since she was a young girl with braces. On a daily basis Zahra loves helping patients relax, leaving all their dental anxiety at the door.
She was born and raised in Vienna Austria, and graduated from school in Toronto. In her free time, she enjoys spending time with family traveling, skiing, hiking, camping, doing yoga and meditating.
Zahra loves talking to people and helping them meet their dental needs. She loves helping patients have a six-star experience at the dental office.
Carolyn Lhotsky, RDH
Dental Hygienist
Carolyn currently lives with her mom and has a brother living in New York. She doesn't have any pets, but loves horses and dogs. If she were going to max out a credit card it would be at Crate & Barrel.
Carolyn can play the piano. Three things she has left on her bucket list include: climbing the Eiffel Tower, completing her Christian Counseling Degree, and swimming in Maya Bay, Thailand. If she could vacation anywhere in the world it would be Santorini Greece.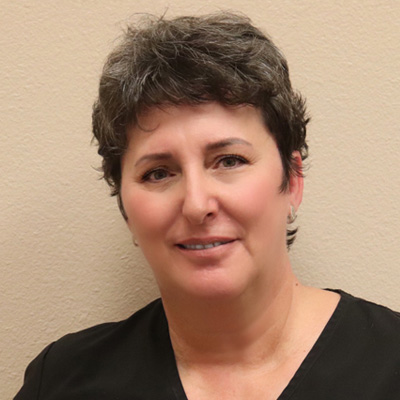 Dorina Tarunu
Dental Assistant
Dorina became a dental assistant because she loves working with and helping people. She loves detailed work and precision. On a daily basis she helps patients understand their procedures and helps make sure they are comfortable. Born in Romania, she emigrated to the US in 1993. She lived in the Bay Area before moving to Mesa AZ.
In her free time, she enjoys cooking, making floral arrangements, meeting up with friends, reading and spending time with her family. Her family consists of her husband, daughter and step-son. If she were to max out a credit card (which she does not like to do) it would be at Nordstrom. She is currently working on composing a cook book and would love to someday visit the pyramids and go on a cruise to Alaska. If she could travel anywhere in the world it would be to Dubai.
Dorina loves helping people feel comfortable and have a good experience at the dental office. After 27 years as a dental assistant, she still loves her job!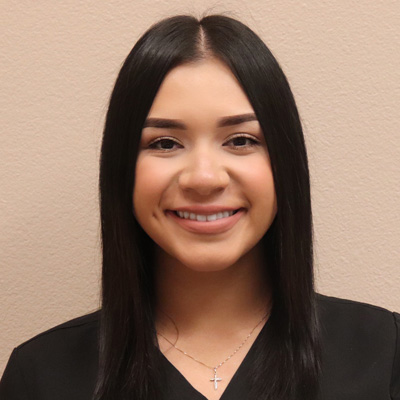 Jackie Diaz
Dental Assistant
Jackie has always loved going to the dentist. She loves to help patients take care of their own oral health. She became a Dental Assistant after graduating from Pima Medical Institute. In her free time, she enjoys discovering new TV shows and going to the gym. She has two dogs: Charlie and Theo, and if she could max out a credit card it would be at TJ Maxx. She'd love to someday go skydiving, snorkeling and take a hot air balloon ride. Her dream vacations would be to Greece and Italy.
Jackie loves conversating with patients every day, which motivates her to be and do her best.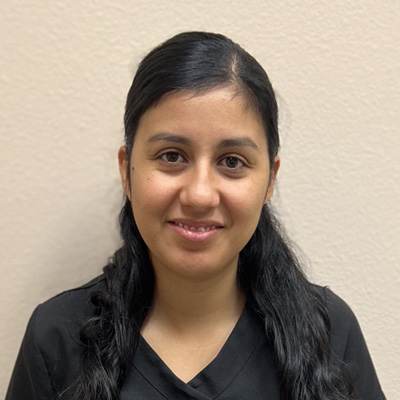 Daniela Corado
Dental Assistant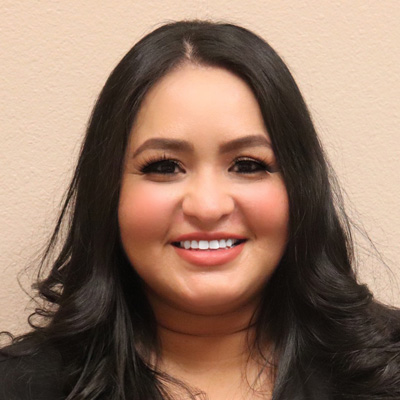 Karina Najera
Office Manager
Karina loves working in the healthcare field as a Office Manager. On a daily basis her main priority is teaching patients how the team is keeping the office a safe and clean during their appointment. She has her degree as a Certified Nursing Assistant and also attended Phoenix College. She grew up in Chihuahua Mexico until the age of 5. In her free-time she plays volleyball, runs a small business, and spends time with her husband, step-daughter and dog Jake.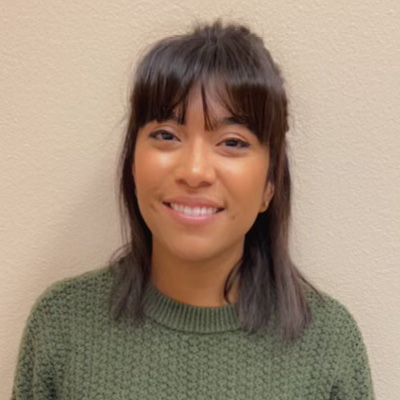 Our Promotions
AZ Lifetime Dentistry Offers cost saving promotions for our patients.
We have ZOOM! tooth whitening and at-home tooth whitening specials offered when you mention our website.
Call (623) 455-3600 to learn about our dazzling cost saving specials!
Everyone appreciates a bright, healthy and beautiful smile!